Lisa Barron
Founder & Designer
The woman who started it all. Part punkish rebel, part glamorous fashion designer – all around, resilient badass. Her name may be over the door, but Lisa is the first to champion success to her team and her love for her clients. Lisa's happy place is behind her cutting table designing new collections and chatting with her machinists on the ins and outs of life.  
Aside from building her stylish empire, Lisa loves to cook and share her table with anybody with an interesting story to tell. She loves weekends spent in the country and shopping in local food stores to find
the best Victorian produce.
You can read Lisa's full journey here
Staple outfit: Long-Line Jackets with Soft Leg Jersey Pants & Sleeveless Polo Top (Usually all black)
Coffee order: Half Milk latte with one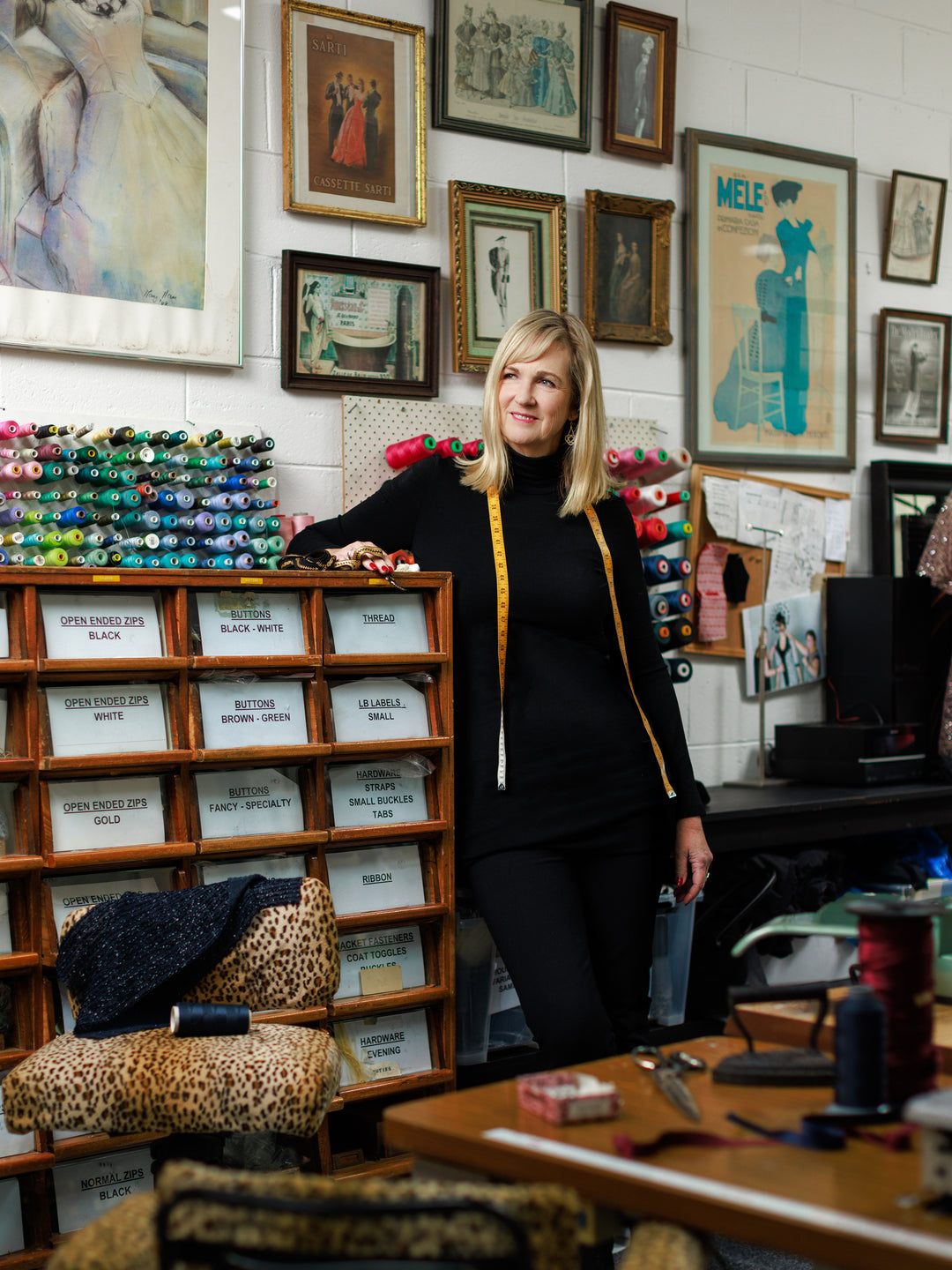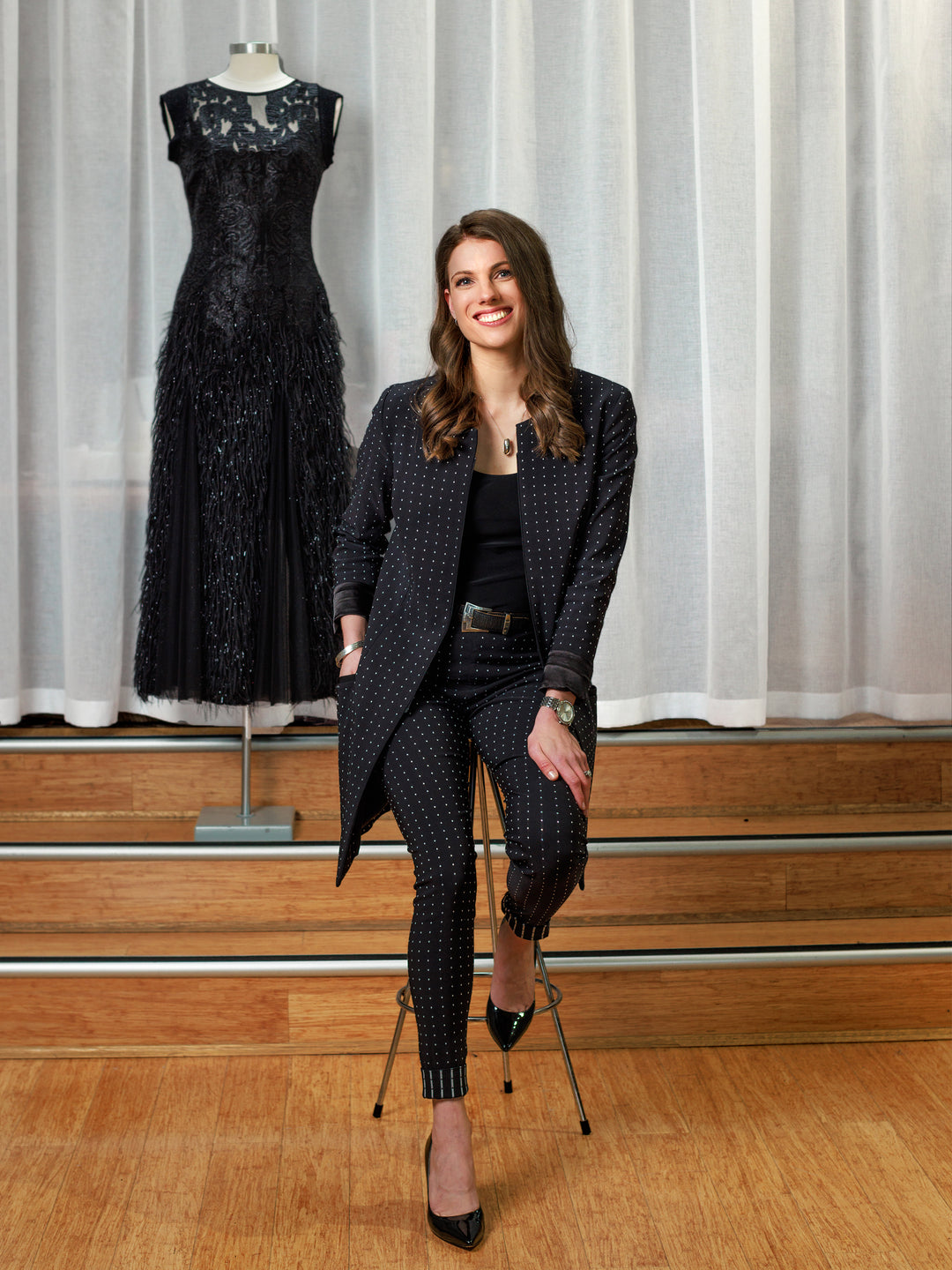 Hannah
Store Manager & Assistant Designer
Hannah is the beloved face that you will know, or come to know, as our infectiously smiley and passionate Store Manager; who's fashion knowledge rivals the best in the business. She is a meticulous, expert stylist and prides herself on her ability to find friendship and laughter with all of our customers.

Hannah has always been driven by a love of fashion and design. Hannah made the move to Melbourne from regional Victoria to study her Bachelor of Design (Fashion) at RMIT University. Her studies took her to intern in Sydney followed by New York. Upon her return, she soon discovered her true purpose alongside Melbourne Designer, Lisa Barron.
Across Hannah's time with Lisa, she has nurtured close and rewarding relationships with thousands of women and stood by Lisa's side as Assistant Designer. Together they have travelled the world selling and curating incredible collections of Australian Made pieces and inspiring professional women all over the globe.  
Favourite outfit: 921 Long-Line Jacket with coordinating Straight Leg Pants
Coffee order: Full milk latte (No sugar!)
Ippolita
Sample Machinist
Our longest standing employee (aside from Lisa), with an incredible 27 years of devotion to creating our beautiful designs under her belt. Ippolita, or known in the workroom as "Magic Hands" is our fierce, Italian thoroughbred whose love language is pasta and the worst potty mouth in the office.
Ippolita was raised during a golden age of Australian Manufacturing and began working as a production seamstress full time in Melbourne when she was just 15 years old. She quickly became a skilled and vocal worker from a young age and worked across a number of different iconic Melbourne brands. Until she found her home at Lisa Barron.
Ippolita is an invaluable part of the creation of Lisa Barron designs, her expert hands and sharp eyes carefully create and perfect each sample garment. She is also the curator of our Made to Measure and Special Order pieces.
Favourite outfit: Anything and always, black.
Coffee order: A hot latte with one (A heaped one…), definitely not instant.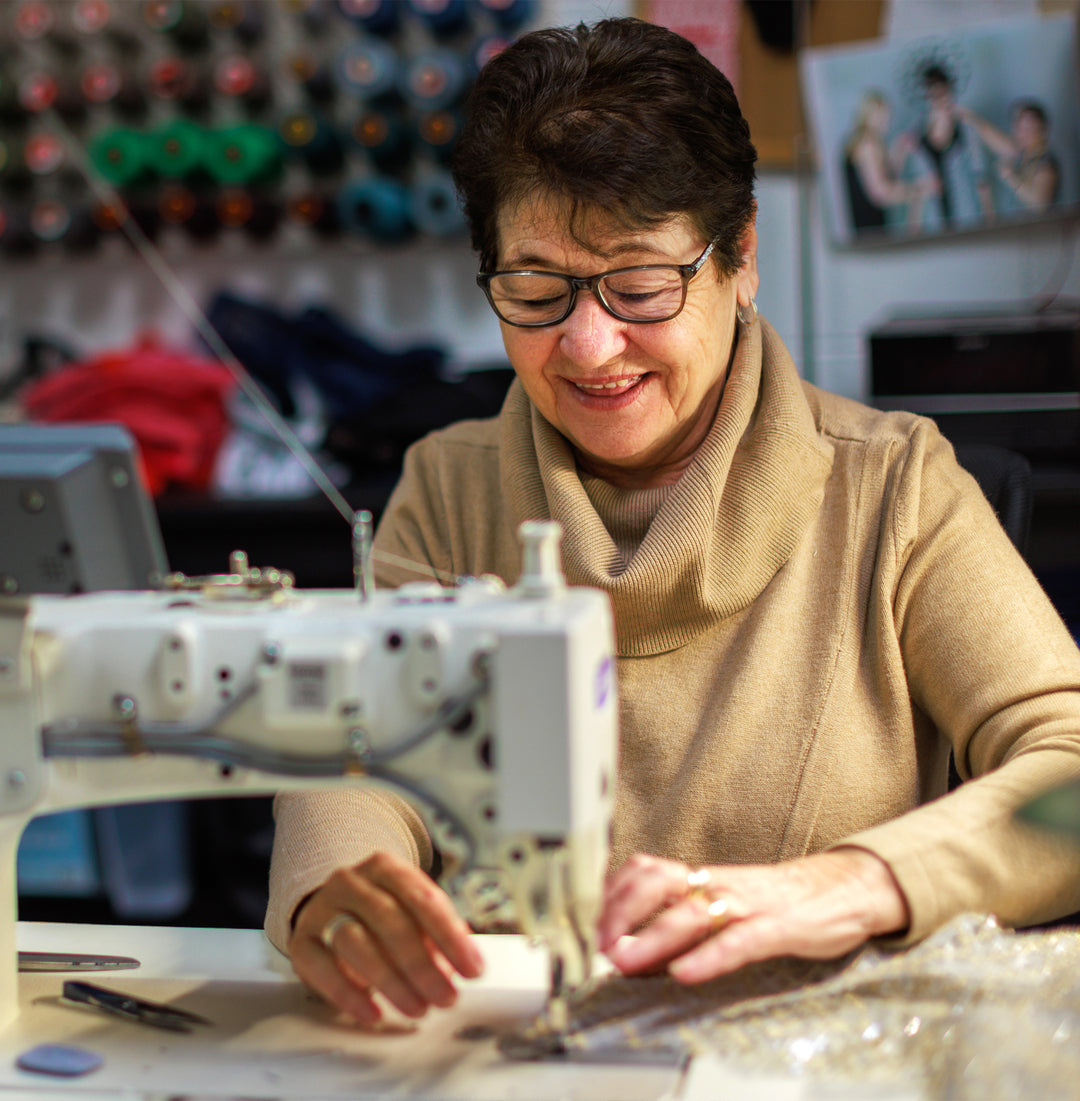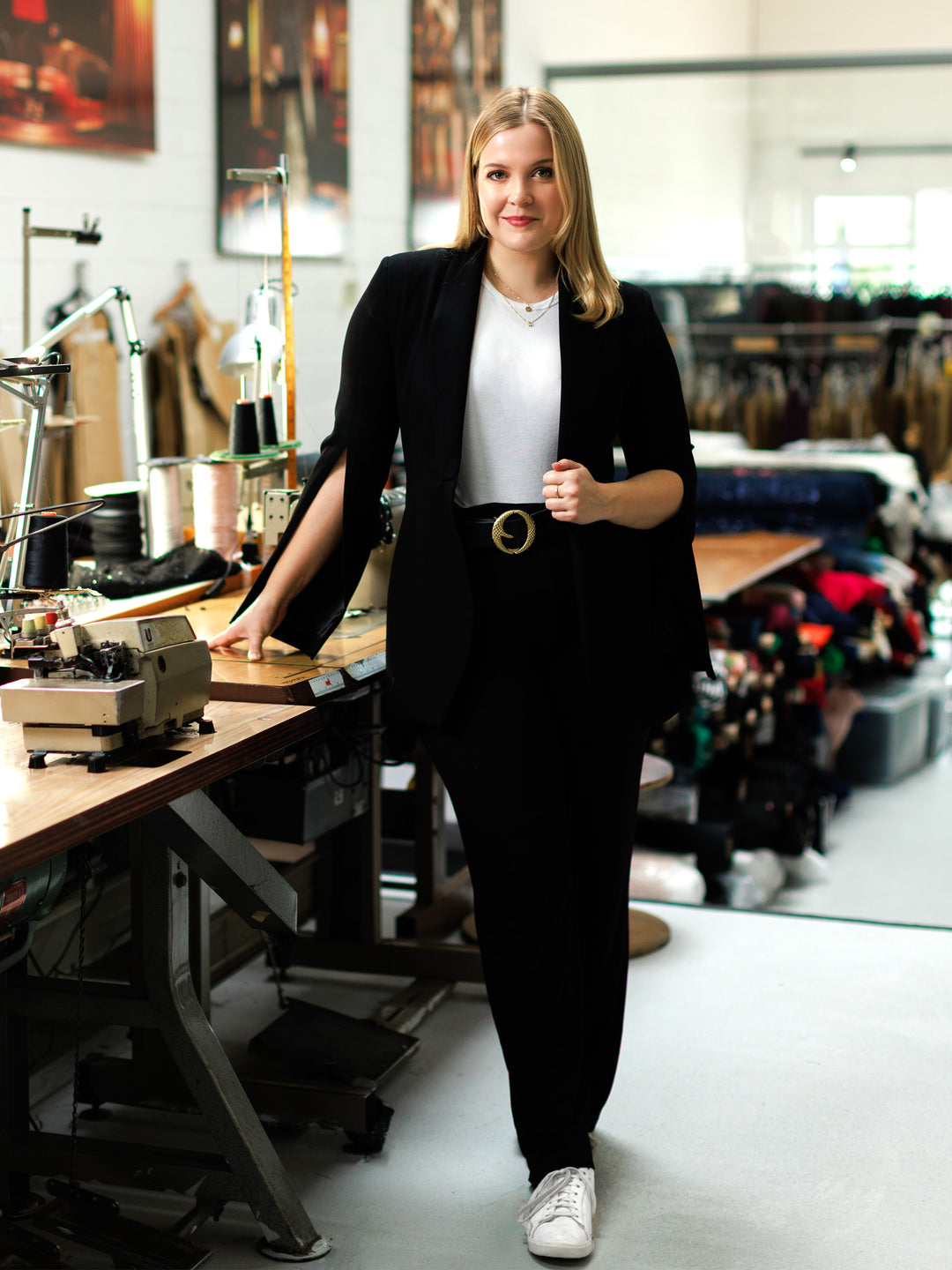 Rachel
Production & Marketing Coordinator
Rachel is the wing-woman to the power pair that is Lisa & Hannah. Since starting with LB in 2019, Rachel has evolved from retail team member to marketing coordinator, to taking on production and e-commerce during the pandemic. Her career actually began as a commercial hair and makeup artist, but through a chance meeting with Lisa at an inhouse event – Rachel made the leap into fashion.
Despite being the only person in the team who was not professionally trained or educated in Fashion & Textiles, Rachel (Who actually studied Marketing and Communications) has taken on the roll of "Systems and Organisation" queen in her stride. With a filing system to rival the State Library and an answer to almost any question, Rachel is often seen as the keeper of "structured fun" in the office.
Alongside her role in production, Rachel has been working on evolving our online presence through a new website platform and updating the brands digital footprint. No day is the same for her! One moment she is packing
& preparing deliveries to our factories, the next she is building an email campaign or new season launch online.
Favourite outfit: Tailored dresses or Soft Leg Pants and sneakers (Depends on how many bolts of fabric she needs to lift in a day)
Coffee order: Long black with one, all caffeine – no Milk
& A Mighty Supporting Team
Ashar – our newest workroom team member who joined us in 2022. We have loved watching Ashar transition from a machinist in the furniture industry to a value addition in our sampling and cutting room. Hailing originally from Afghanistan, via Iran, Ashar not only brings her skills and beautiful smile to our office but also brings us the most amazing food for the
team to share!
Many more people help to bring our designs to life along the way. Our in-house team is extended by distinguished and emerging talent in cutters, seamstresses, retail team members and interns. We are also complimented by a collection of local factories that carefully craft our daywear, suiting and cocktail wear – many of which have worked with the label for over a decade.  
Our makers are the lifeblood of our label.
Without them we would not exist, their skill and diverse cultural backgrounds
is what makes the Australian Manufacturing industry so very special.