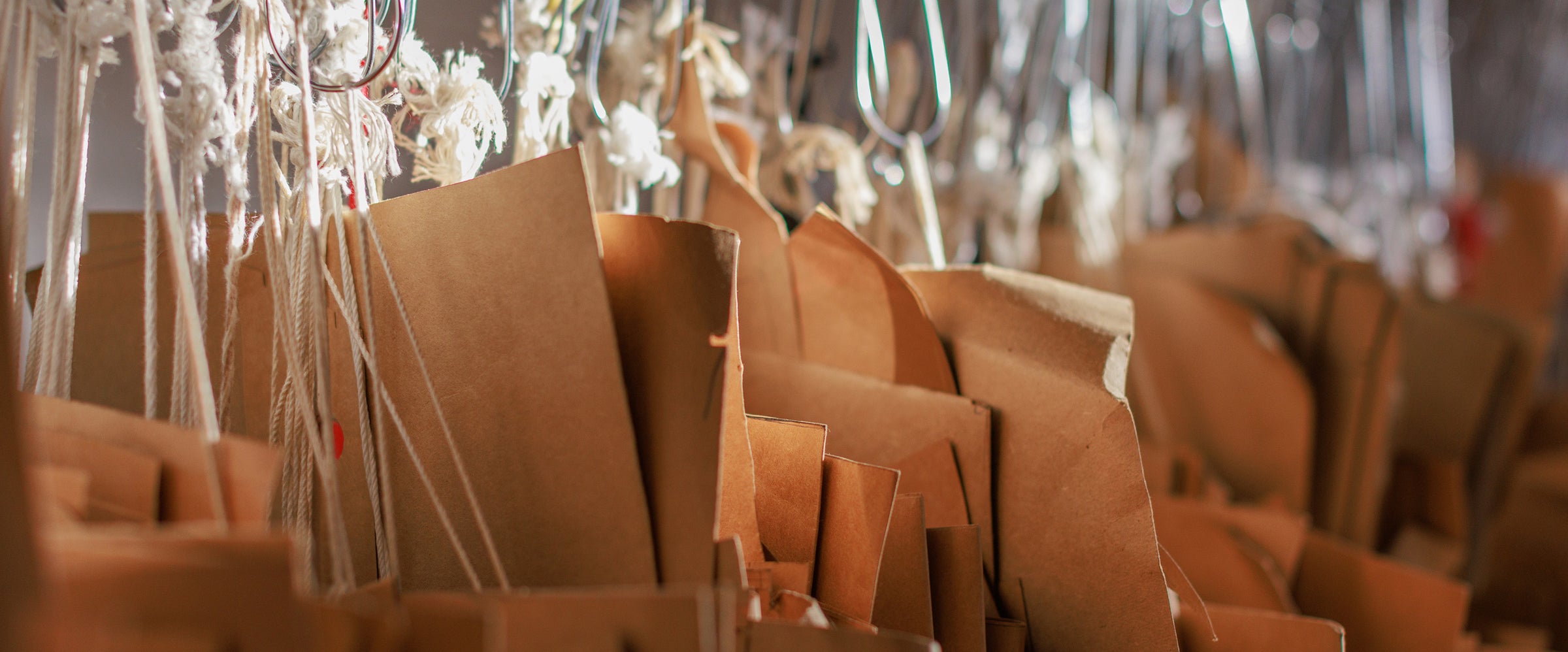 40 years of Australian Made design
The early years
Lisa's fashion career first began in Perth, Western Australia, where she spent her early 20's studding, spray painting and slashing costumes for local underground punk bands. She finessed an art of combining unseen textures and techniques that got her name noticed in her local circles and her garments stocked in a couple of quirky punk shops in Peth.  
"I saved up $500 from selling my designs and in 1983, I packed up my portable sewing machine, crossed the Nullarbor and moved to the fashion capital of Australia - South Yarra, Melbourne"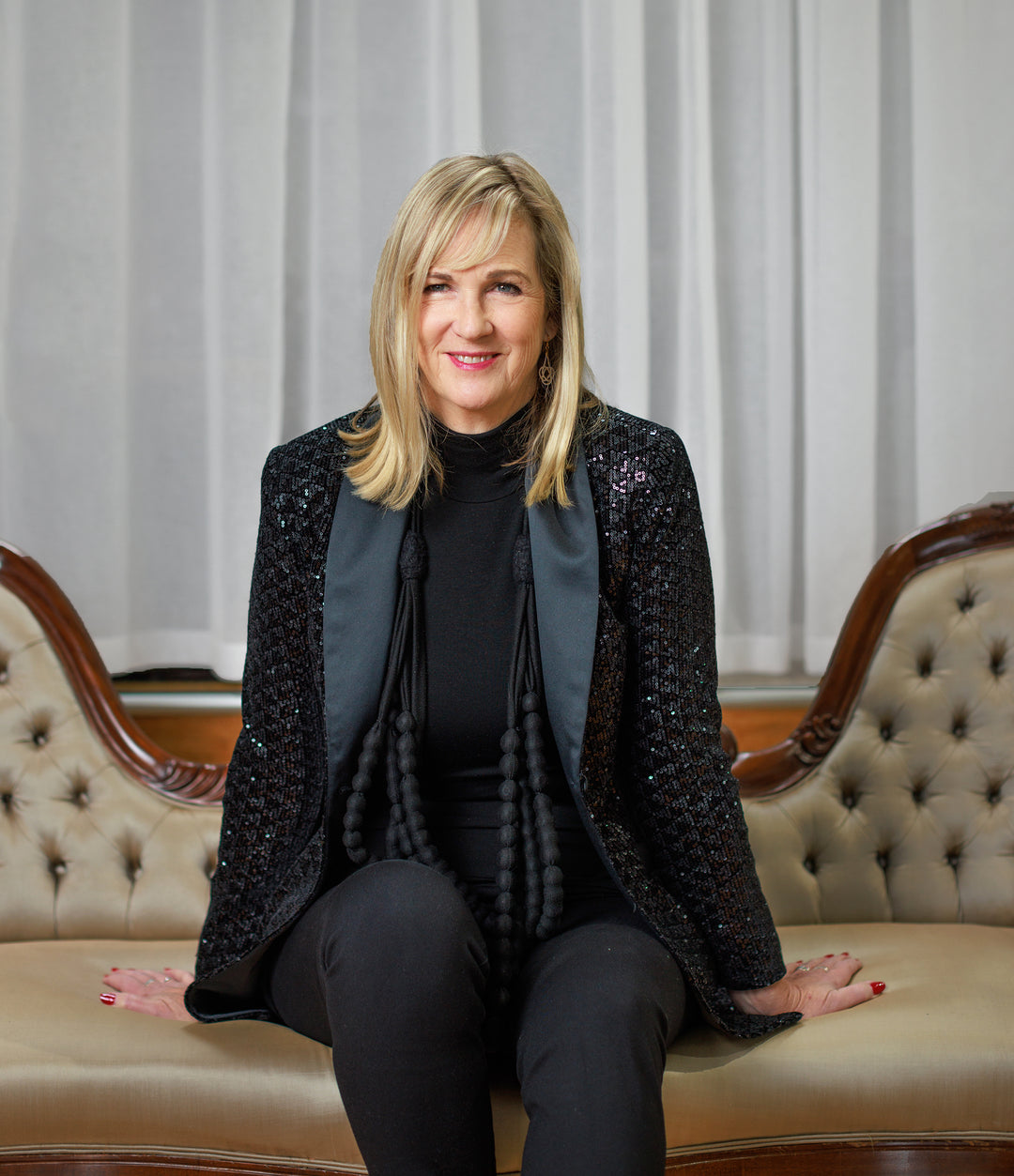 Set up in a garage out the back of her South Yarra apartment, she put together a small collection crafted from fabrics she foraged for in Melbourne's iconic fabric stores like Job Warehouse and Victoria Markets. After trawling Chapel St, Prahran with her collection slung over her shoulder – Lisa's designs found their first home, on the racks of Joe
Sillitto's boutique.
The early years of the label are fondly remembered by Lisa, as endless whirlwind travel that took her all across Australia with her handmade look-books in tow, selling to independent boutiques in all corners of the country.
By the early 90s the national distribution of Lisa's designs was complemented by a flagship store on Toorak Road, South Yarra and soon followed by the jewel in her crown, a beautiful boutique and head office on High Street, Armadale in 1993.
Some of Lisa's career highlights include dressing supermodels such as Linda Evangelista (pictured above) and Naomi Campbell, having her first dress worn at the Oscars in 2018 by Zoe Daniel & being inducted into the Stonnington Hall of Fame in 2006.
Never afraid of a little bit of controversy… Lisa's close relationship with television personality, Nicky Buckley will be remembered by many by the taboo and iconic "Love Heart in the Tummy" dress. A then pregnant Nicky wore the figure-hugging black gown down the runway, in 1997; showing off her baby bump proudly with a tummy baring love heart cut out during a time of public scrutiny about her presence on television while visibly expecting.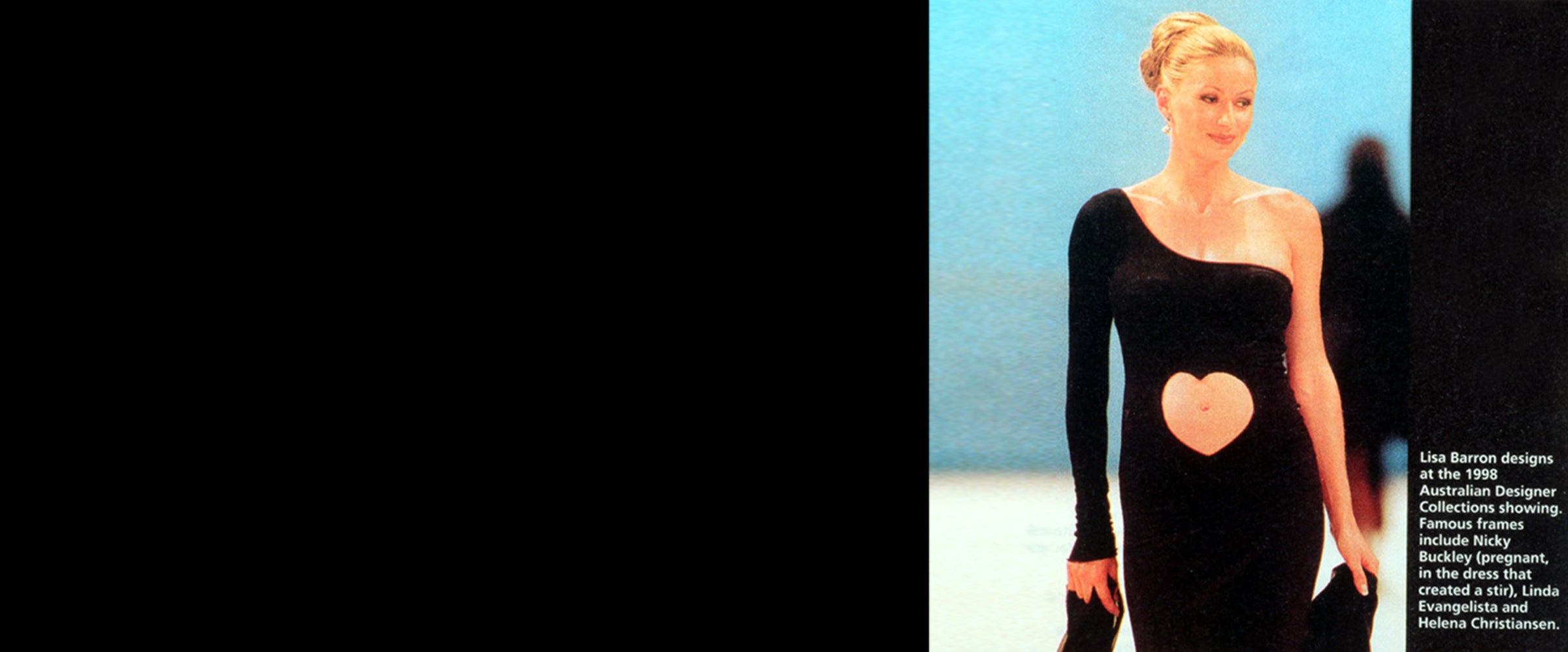 1997
"I am so proud of that moment Nicky Buckley but it will always feel bittersweet that it happened at all.
Nicky deserved to feel beautiful as a pregnant young woman and it was an
honour to dress her through that time on "Sale of the Century"; despite the
judgement of the media"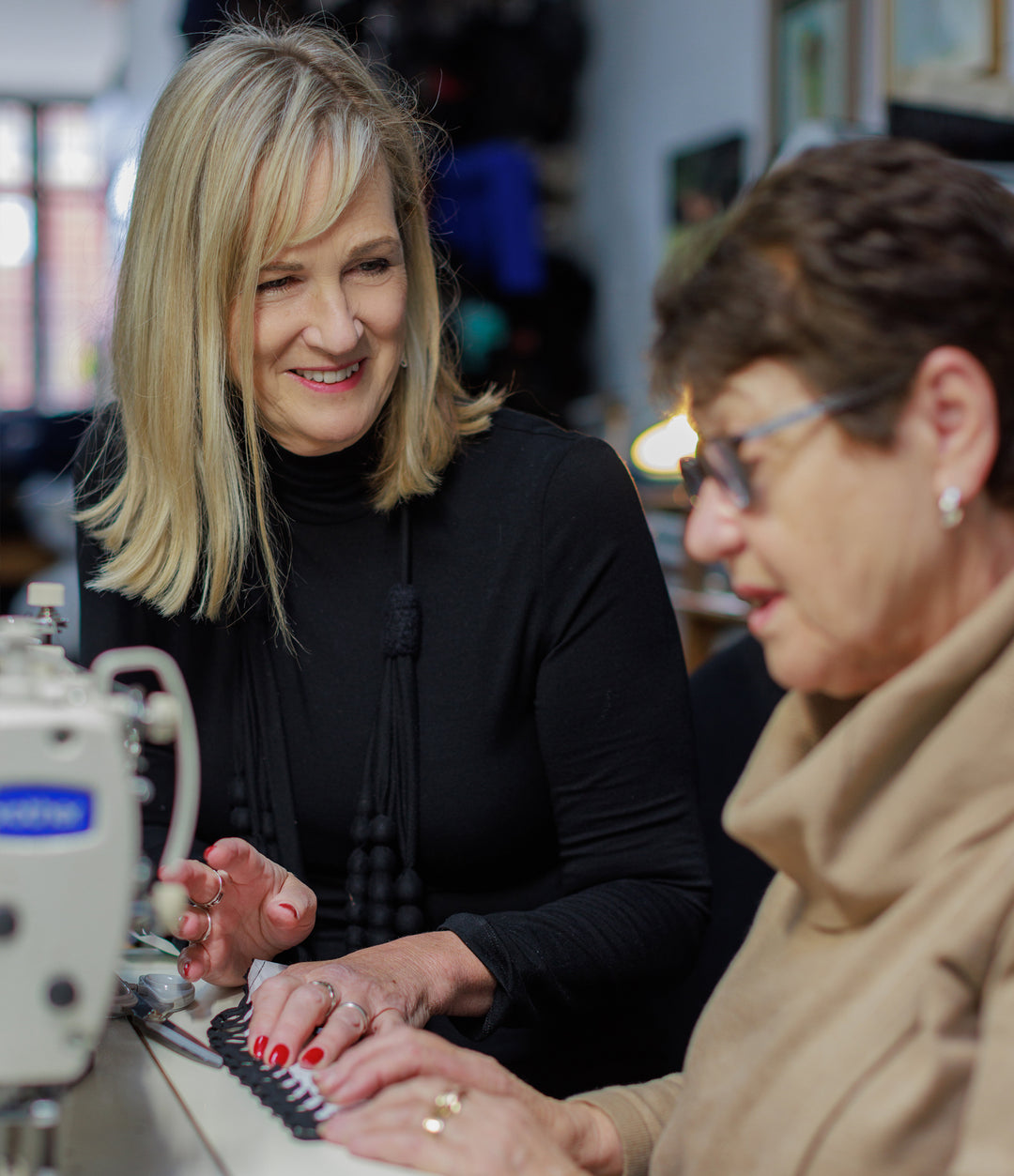 She may have dressed many celebrities and models in her time, but Lisa credits her greatest achievement as building a name brand that means so much to its clients and employees. Lisa has always been driven by a limitless dedication to her loyal clients who are her inspiration when designing new collections and pieceseach year.
"I am constantly amazed by what our clients do in their personal and professional lives, it is such a gift to be able to give them confidence through their wardrobes as Barristers, playwrights, astronauts… just all around incredibly wonderful women"  
Although her career is not only defined by stylish fashions and glamour; Lisa's passion for being a voice to small business and local manufacturing has made her a driving influence in the Australian fashion community throughout her entire career. She uses her expert knowledge to help shape the future of creative industries in Australia in her involvement with Creative Victoria and as an advisory member for a number of design universities.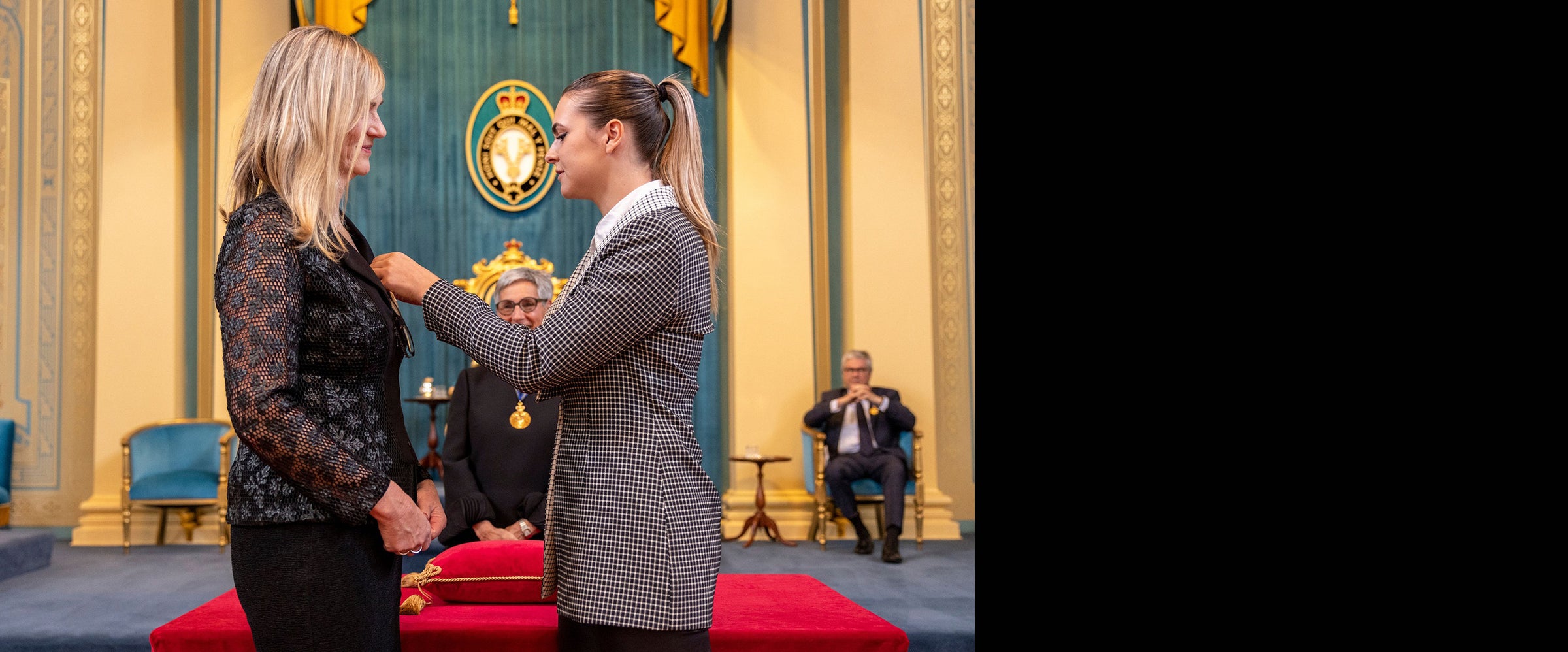 2022
Her unwavering efforts were
hallmarked in 2022 when she was awarded the Order of Australia Medal, for her service to the Australian Fashion Industry.
Presented proudly by Her Excellency the Honourable Linda Dessau AC CVO
Now, the label operates solely from it's High St location; with the design studio, Lisa's office and boutique all working together under one roof. The LB team is small mighty! Headlined by Lisa's Assistant Designer and Store Manager, Hannah and her right hand seamstress for the last 25 years, Ippolita.
Lisa Barron shows no signs of stopping! With new clients discovering her impeccable
tailored fits and unique design style everyday.
A snapshot of Lisa's credits include:
Order of Australia Medal recipient (2022), Appointed to the Victorian Government Creative Industries Advisory Group (2019-), Founding member of the International Women's Forum Australia (2014), IWF Steering Conference Steering Committee (2015-2018), Vice President, Treasure Chest Charity (2005-2017), Victorian Manufacturing Council
(2012-2015) The Stonnington Hall of Fame Inductee (2006), The WA Designer Awards – New Wave, The Australian Wool Corporation – Young Designer Award 1980.